It's Avondy Yoga Time!
13
Jun
#AvondyYogaTime
You don't need to be a yogini or yoga expert to reap the benefits of yoga. As both a physical and mental practice, yoga can have tremendous impacts on your body and mind. Just doing a few poses a day for 30 to 60 seconds can have big results. We list some of the most powerful beginner yoga poses as well as their health benefits below.
We hope that you gravitate to the positions that best suit your individual needs, as this guide is meant to be an introduction to these poses and their benefits. Though many of the poses we mention can be easily self-taught, if you truly want to explore the different intensities and variations of the poses, we recommend that you visit http://yogajournal.com/poses to further your yoga journey. This website has a variety of instructional videos and specific instructions on how to complete each pose.
With that said, let's jump right in!
Mountain Pose
Many standing yoga poses begin with Mountain Pose, so this classic pose is the perfect way to jumpstart your yoga practice. Mountain Pose promotes balance and can correct bad posture. Holding this pose also improves the alignment of your body and helps ground your racing thoughts.
Downward-Facing Dog
This pose delivers fresh blood and oxygen to the brain in addition to being a good hamstring stretch. Downward-Facing Dog also opens your shoulders, decompresses your spine, and can relieve back pain, headaches, and fatigue. Warning: Don't do this position as fast as the gif!
Bridge Pose
This backbend can improve digestion AND reduce anxiety. In addition to calming your mind, Bridge Pose stretches your spine and neck while opening your chest.
Use this anxiety-reducing massaging oil to enhance the effects of your yoga practice!
Corpse Pose
Perhaps the most iconic and simple of yoga poses, Corpse Pose relaxes your entire body, significantly reduces stress and anxiety levels, and combats insomnia. By increasing grey matter in the brain, this pose can improve decision-making and memory—all while you lay still.
Forward Fold
In addition to giving your body a nice stretch, the Forward Fold has amazing detoxifying powers. This easy-to-do pose can flush your liver, spleen, and kidneys. No need for a juice cleanse if you practice this pose! Note: refrain from locking your knees while in this pose and don't feel the need to push your body beyond its limits. Gaining flexibility is a gradual process.
Child's Pose
Relieve neck, back, and hip tension with the Child's Pose. Ground yourself in the present and say goodbye to stress and toxicity.
Body soaks offer the perfect post-yoga treat!
Triangle Pose
Triangle Pose improves both balance and concentration. Its body-opening benefits will also promote blood and oxygen circulation to all of your body organs. As with all of these poses, don't forget to take deep breaths!
Easy Pose
Remember crisscross applesauce? This Easy Pose will take you back to your earlier years and provides a flexibility boost while doing so. The Easy Pose can also lower anxiety levels and ease menstrual pain. Pro tip: keep your spine straightened to maximize the benefits of this pose!
Warrior I
As its name suggests, the Warrior I pose will strengthen your leg, knee, and feet muscles in addition to opening your upper body. Like Mountain Pose, Warrior I can also improve your posture, and it will help you build focus.
Staff Pose
Have asthma? Find some therapeutic relief with the Staff Pose. This pose can tone your spinal, leg, and chest muscles as well.
Applying this Breathe Easier Massaging Oil before going into the Staff Pose will give you even more relief!
Legs Up the Wall Pose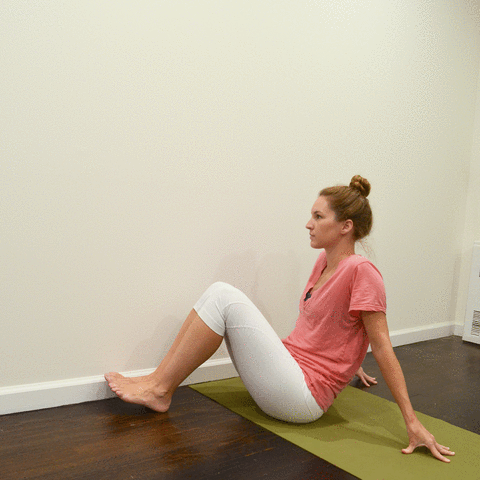 Doing the Legs Up the Wall Pose will lead to a myriad of benefits: refreshing your reproductive organs by facilitating blood flow, alleviating headaches, reducing insomnia, promoting digestion, lowering blood pressure, and relieving swollen feet/legs.
Whether you only choose to practice these poses once or become a full-on yogini after reading this, we hope that you leave with a greater understanding of how harnessing the powers of yoga can help you live your best life. If you live in the New Hampshire area, check out the Yoga for Life & Healing Center on Avondy for services that will provide you further physical and mental rejuvenation.