Top 5 Household Headaches
17
Jan
Let's deal with 5 common household headaches once and for all!
1. Single Socks – Household Headaches
Whether because not all socks land in the hamper or because some are eaten by the washer, stray ones litter the laundry room and clog dresser drawers. Stray socks contribute to household headaches. Large households or those with children are prone to losing socks. To reduce this headache, collect clean single socks in a bin or bag by the dryer, then match up the stragglers. Use leftovers for dusting.
2. Pocket Dump
Pocket dumps contribute to household headaches. You know the spot, usually on the dresser, where you toss change, gum wrappers and ATM receipts. Reduce this household headache by setting out a tray for your wallet, watch and keys; a jar or bowl for change; and a shallow bowl for the rest. And move the trash nearby so that everyone can easily toss things. Or, try lidded containers that you can shut to hide any mess.
3. Household Headache – Gadgets Everywhere
Stress Relief Massaging Oil
Stress and frazzled nerves can steal away your balance and make everyday activities feel like marathons. 100% natural ingredients.
The number of TV, cable and other remotes can be overwhelming and adds to the household. To wrangle clickers (and keep them from getting lost), use Velcro removable tape to stick remotes to furniture. Or, designate a nearby shelf or basket just for their storage.
Reading Material
Even after you off-load last season's catalogs and months-old magazines, what do you do with the unread pile to avoid household headaches? Buy a two-pocket folder and save individual articles or pages in it to read later; recycle the rest. As the folder fills, read or refile clips you want.
MIA Kid Shoes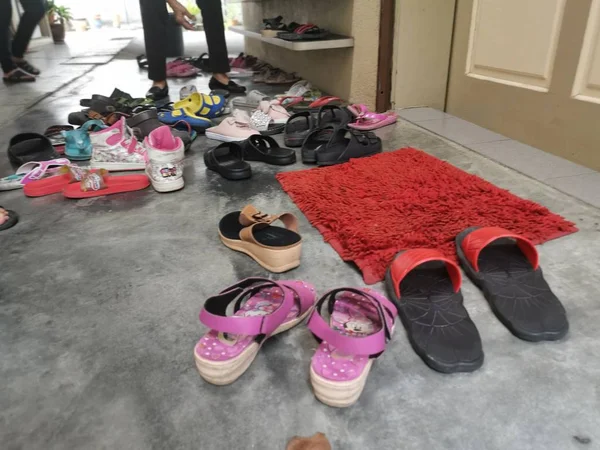 In an ideal world, kids would line up their shoes neatly by the door. But since that never happens, place a laundry basket on the floor (either in their closet or by the main door) to contain footwear – shoes are less likely to walk off when they have a home.
Pet Gear
Life is Better with a Dog Mug
Savor your favorite hot beverage from this sturdy ceramic mug that features a whimsical sentiment celebrating your favorite companion animal.
Corral toys in baskets in strategic spots (mudroom, family room), and station leashes, treats and potty bags near the entryway. And don't forget the (second) best friend of any furry-pet owner; a brush for the animal's coat – and a lint brush for yours.
DESIGNER TRICKS FOR STYLISH SHELVES
Place Like With Like
Arrange shelves to look like an intentional grouping as opposed to a disordered "thrifty" one. Each item needs a reason for being there.
Play With The Scale
Vary the size and shape of pieces, and avoid placing too many small things together. Make sure each shelf has something to ground it (like books), something to add shape (like curvy vases) and something to break it up (maybe artwork, photos or a group of mementos such as shells or pre ceramics).
Vary Your Stacks
Organize with the largest books on the bottom smallest on the top. Arrange some vertically, others horizontally. To create a clean, uniform look, wrap in colored paper.
Further Reading