5 Great Teas to Replace Your Morning Coffee
25
May
Start your day off right with a great cup of tea.
If you enjoy the taste of coffee every morning you're probably doing it for the caffeine. Coffee has its advantages, but it also has its disadvantages.
Cut down on coffee without sacrificing caffeine with the right cup of tea to fit your morning routine. Here are five tea types and flavors to consider. These teas provide caffeine and healthy nutrients that coffee doesn't.
Green Tea
Enjoy a good caffeine spike with Green tea.
Green tea is renowned for health benefits ranging from accelerated weight loss to lower blood pressure. Green tea doesn't contain much caffeine, but this beverage provides unique benefits when it comes to energy and alertness. This tea can also give you a more even energy boost thanks to the presence of an amino acid known as L-theanine.
Black Tea
Feel fresh and energetic with Black tea.
Sip a cup of Black tea to wake up every morning feeling fresh and energetic. Since black tea consists of some amount of caffeine (40–60mg) in it, it provides a light energy boost to one's body. Also, it contains L-theanine that offers relaxation that eliminates the chance of feeling jittery. With an energetic start to a day, people feel like having an uplifting spirit which makes the day go by easily.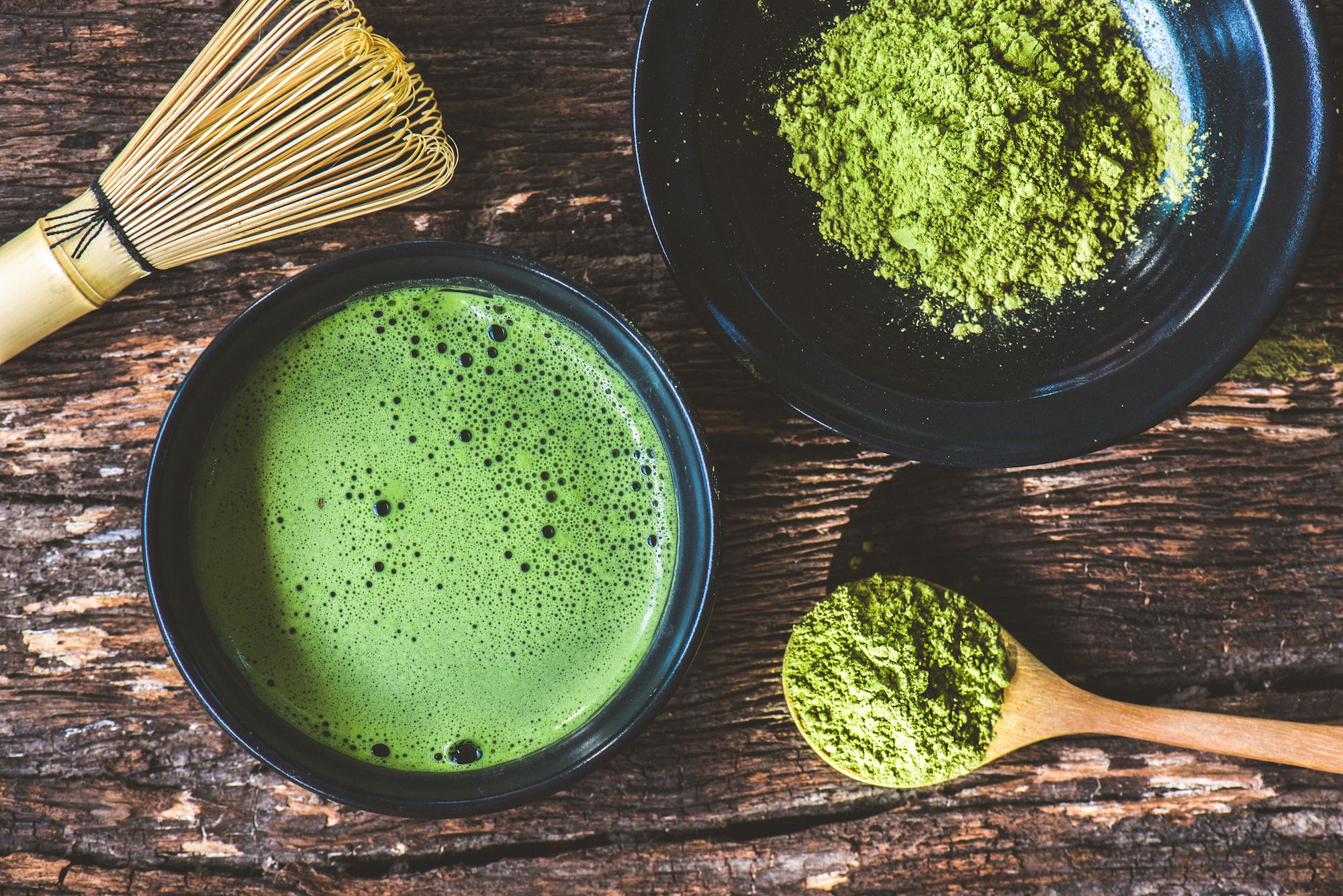 Matcha
Make it a Matcha Morning with a supreme energy boost
Start your day off with a warm, comforting cup of matcha and things play out much differently. Matcha contains an amino acid called L-Theanine, that binds with caffeine and extends its release into your bloodstream. So instead of a short burst followed by a crash, you can enjoy a sustained flow of energy that keeps you going all day. And, as an added bonus, you won't have to deal with the jitters, tunnel vision, and difficulty focusing that often accompanies coffee.
Strong and Courageous Mug
This mug features a dreamy pink and white color scheme with the script: "Be Strong and Courageous" to help remind you to stay confident in any situation.
Yerba Mate
Say yes to Yerba Mate
Yerba mate can be part of a healthy morning routine similar to the way you would enjoy a quiet cup of coffee. One cup of yerba mate contains 78 mg of caffeine, which falls just a tiny bit lower than the 85 mg that you get from a regular old cuppa joe. So yerba mate just might be what you need if it's a morning boost you're looking for, with a mindful morning zen factor of slowing sipping tea.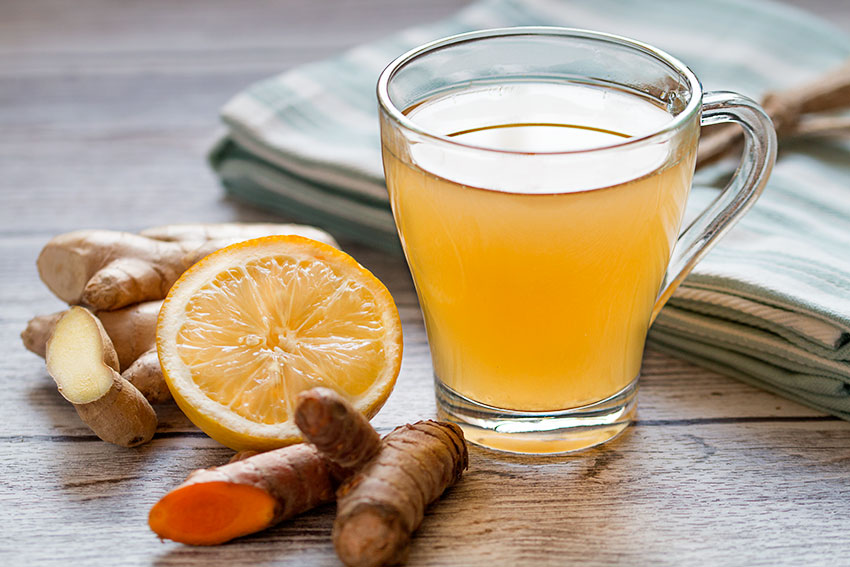 Ginger Tea
Stay focused and alert with Ginger tea.
The #1 thing your body needs first thing in the morning is a stimulating cleanse that will speed elimination and jumpstart your organs of digestion. That job is done best by pungent spices and foremost among them is ginger. Ginger tea is a popular beverage for warming up chilly winters. Not only is it warm and comforting, but it may also help calm an upset stomach. A cup of this spicy tea in the morning would be particularly helpful in relieving nausea, motion sickness, or pregnancy-induced morning sickness.