20 Tips to Attract Beauty Makeup and Skincare Buyers
05
Jul
Creating a product is already hard as is. Creating a product made with natural ingredients can be even harder, especially with the scarcity of business guides tailored to natural personal care business owners. Whether you sell natural hair care, body sprays, makeup, or bath and skincare, your products are important, and they deserve to be seen at their best.
1. Be Specific About How Your Products Are 'Natural'
The global organic personal care industry was estimated to be worth approximately 13 billion USD in 2018 and is projected to be worth at least 25 billion USD by 2025. Thus, your natural products are profitable. If you haven't yet hit your stride or are just beginning your small business journey, don't give up. We compiled these 20 tips to enhance your brand and take your business to the next level so that you can attract more customers:
Don't hesitate to list what sets your product apart. If your ingredients are 100% natural, USDA certified organic, cold-pressed, and/or edible, you should definitely mention that! Consider listing your ingredients for maximum transparency.
2. Get Nice Labeling
Don't underestimate the power of nice labeling. Your brand logo should be attractive and incorporate a simple color scheme. For many customers, the first thing they examine when looking at a product is the labeling, so be sure to use attractive fonts, images, and colors to showcase your product. If you're not that confident in your artistic abilities, collaborate with a label-making company to help you.
3. Start With A Vision
You should have a vision for what function you want your products to have and work backward from that. Do your reading about various essential oils, vitamins, and other natural ingredients that can actualize the vision you have for your products and stay informed.
4. Ensure Your Bottling Is Professional
No matter how effective your products may be, if they aren't contained in professional bottling, their effectiveness will be lost on customers. Go the extra mile to make sure your bottling complements your labeling and adds to your product's allure.
5. Test Your Ingredients
Make sure your ingredients are safe to use! Just because your ingredients are natural doesn't mean that they won't have reactions to each other or react poorly to people's skin. Send samples of your products to toxicological testing labs to ensure that they are safe to use.
6. Be Creative With Your Business Name
Be loud and proud about being a personal care business that sells products made from natural ingredients. In fact, your business name should capture the fact that your business is natural.
7. Use The 'About' Section Wisely
Elaborate on the benefits of your natural product in the designated 'About' or details section. You should also mention the benefits of the product in comparison to other non-natural alternatives already on the market.
8. Register For The GACN Entrepreneurs Membership
The GACN Entrepreneurs Membership is designed to help you grow your natural business with personalized marketing services, increased online visibility, funding opportunities, and more. Visit bit.ly/gacnentrepreneur
9. Showcase Your Business's Variety
Your brand is more than just one product and you should make that clear. If you sell more than just moisturizer or lip gloss or whatever your most popular item is, don't be afraid to advertise your other products. It will only increase your business's audience.
10. Include People In Product Photos
It's so important to show people in your product pictures. Many mistakenly believe that natural products are less quality and more obscure. Incorporating a person in your product pictures will make customers more interested in learning more about your product and more likely to buy it.
11. Appeal To Audience's Values
Identify your product's values and communicate that to your audience. If your business prioritizes self-love and hopes to inspire that in your customers, say that. If your product is cruelty-free, you should definitely mention that as well.
12. Constantly Experiment
Constantly experiment with different natural ingredients to improve the formula of your products. Swapping out ingredients for others is much easier said than done so make sure you're approaching the product development process with the detail and patience it deserves.
13. Highlight How Your Product Is Holistic
Your natural beauty or personal care product does more than meet its primary function—be it creating a natural glow, smooth skin, etc. Highlight the holistic benefits of your product and its potential for promoting emotional and physical health.
14. Be Eco-Friendly
Use recyclable and eco-friendly packaging. Sustainability is not only good for the environment but can also incentivize more customers to buy your product because it shows that you care about something bigger than just your sales.
15. Tell Your Story
The story of why you began your business and your journey tackling the limitations of other products in the industry is important. Your customers want to hear the story of your business and if it resonates with them, they'll not only fall in love with your products but your brand. And that's invaluable.
16. Collaborate And Build A Team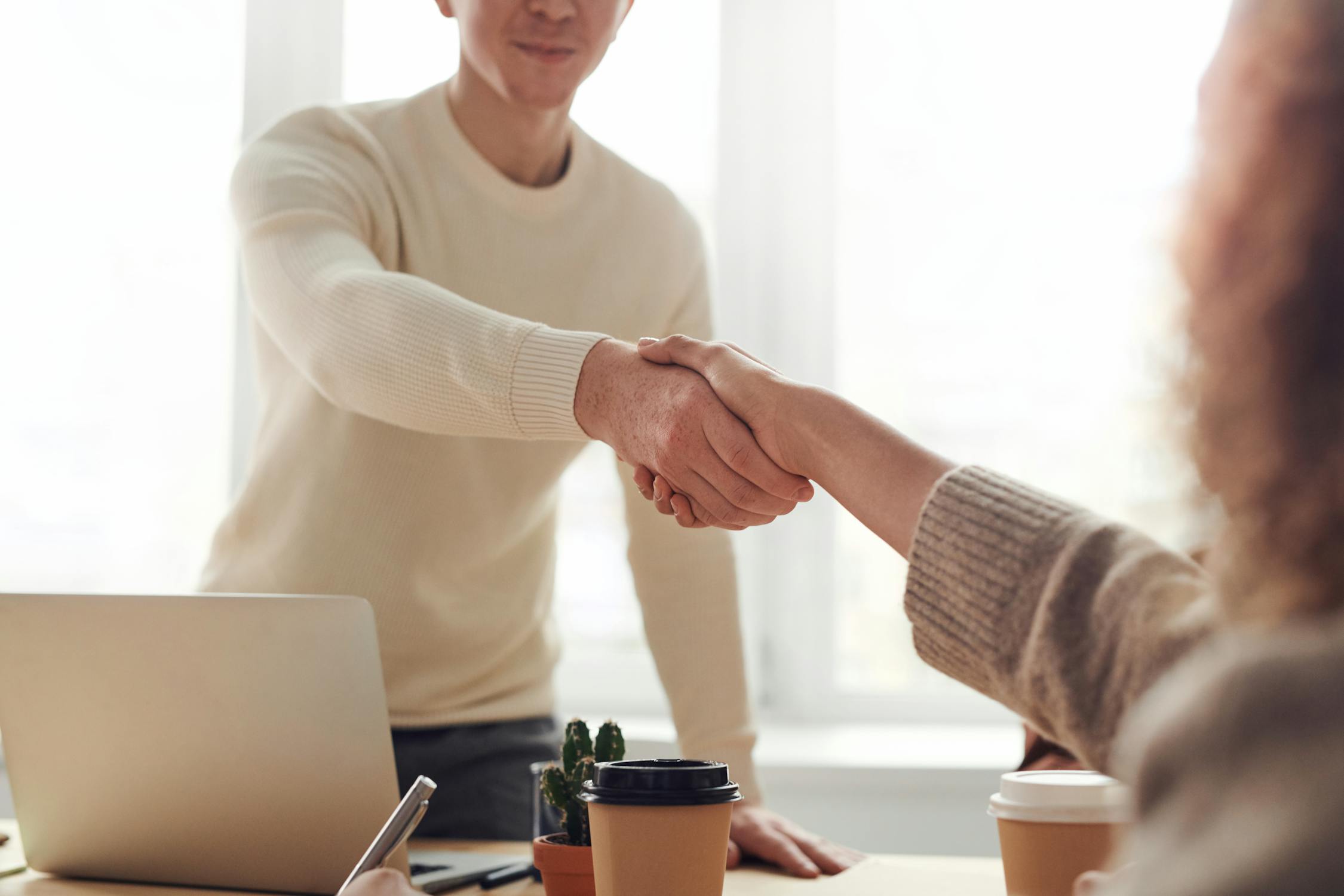 If you're not an expert in product design, development, or manufacturing, that's completely okay! Collaborate with other individuals, organizations, or companies that share your mission to enhance your product. Long-term partnerships are key to a successful business.
17. Keep It Concise
If you find that your products' uses or benefits are endless, consider using bullets to organize your information and make it less overwhelming to customers.
18. List Potential Allergens
Brands don't do this enough! Even if you list all of a product's ingredients, you should also list its potential allergens just in case they aren't clear enough. You can never be too safe and always want to avoid exposing your business to preventable liabilities.
19. Be Resourceful
Resourcefulness can take you a long way, especially if your natural business is in its early stages. If you're having difficulty obtaining ingredients for multiple products, consider creating products with different scents that share the same base to make your brand more expansive.
20. Join Avondy
After all the time and effort you've spent improving your brand, you shouldn't have to worry about all the technicalities and processes that come with creating a platform that will showcase your brand. At Avondy, we'll take care of that for you so that you don't have to worry about finding customers who'll buy your products.
Avondy will introduce your business to the world, so that you can continue building your brand and reaching your fullest potential. Learn more and join Avondy at avondy.com/join.