10 Things To Do For Yourself Before the Summer's Over
12
Jul
It's already July?!!!! Summer 2020 has been unique to say the least, but just like any other summer, it's rapidly winding down. With only a few weeks left before the weather changes and schools open, it's important to not get lost in the frantic preparation for fall that the end of the summer presents. Take care of yourself and start creating habits that can help you thrive during the rest of the year. We created this list of 10 things that you can do for yourself before the summer's end to help you do just that:
Explore with no destination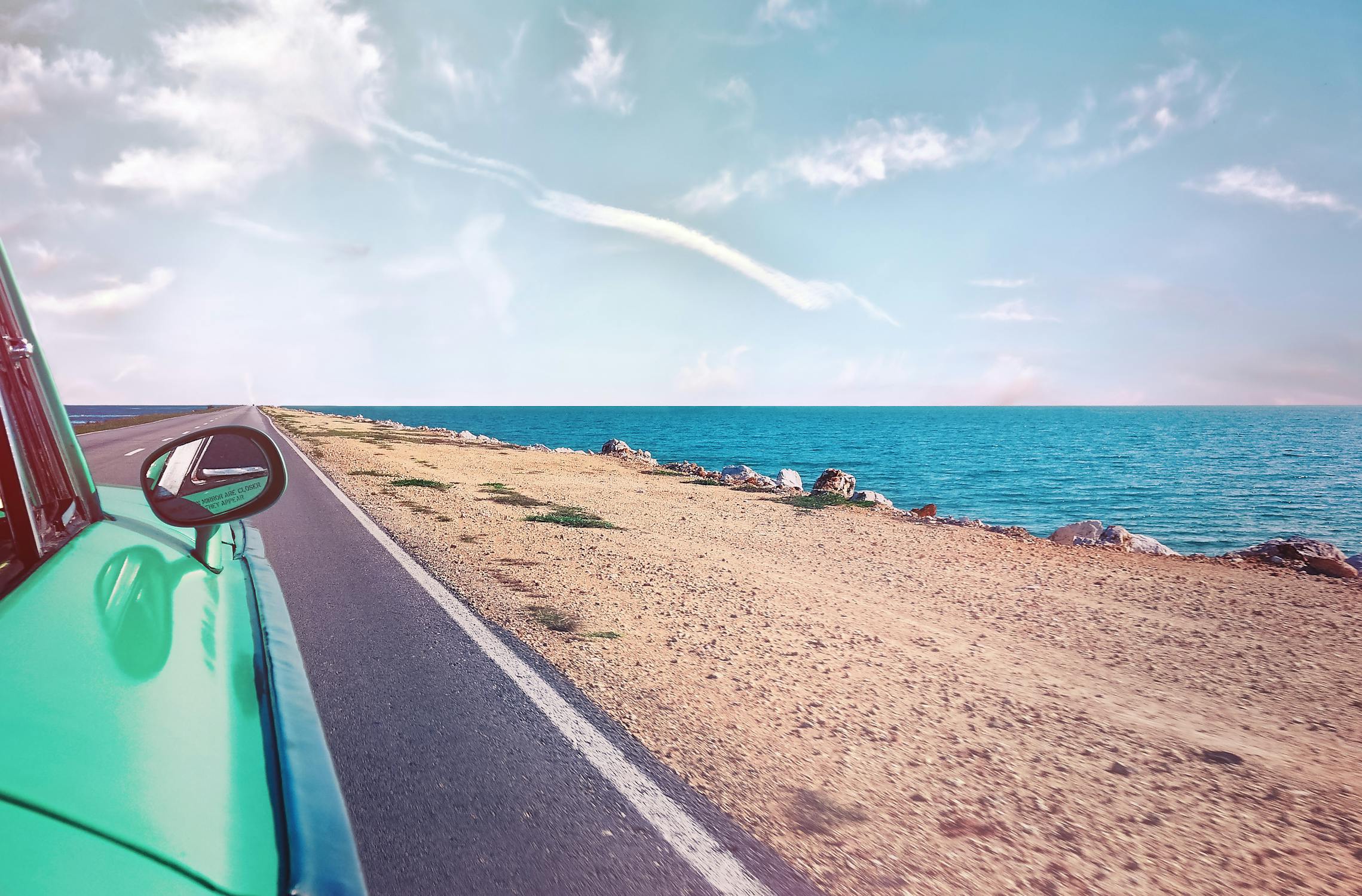 Scheduling some time for a long walk or drive can be the best thing that you do for yourself this summer. We all have thoughts that interrupt our abilities to enjoy ourselves and be present in our tasks. Exploring will help ground you and your racing thoughts while allowing you to admire your surroundings more deeply. Whether you decide to explore by foot, car, or public transit is up to you.
Establish a nightly self-care routine
Self-care is something that we all need in different ways. For some of you, self-care may be watching Netflix before going to sleep but, for others, it could be holding a concert in your mirror as you wash your face. Identify what revitalizes and restores you and hold yourself accountable to doing these things on a nightly basis. Your motivation, energy levels, and overall happiness can sky-rocket from this!
Consider incorporating this Anxiety Ease Massaging Oil in your nightly routine.
Reflect on your goals
We're already over halfway through the year, and that's a big thing! It's the perfect time to re-examine your goals and maybe even change some of them if you find that you're in a different place now than you were when you had originally written them. Check out this blog post that discusses the importance and validity of re-visiting your goals.
Start the online class of your dreams
Are you interested in learning a new skill or picking up a trade? Is there a career change that you'd like to make but feel unprepared for? Taking an online course can help you do all of this and more, especially given the flexibility that these courses present. Remote learning opportunities have exponentially increased in the past few months, so the perfect course for you exists—you just have to find it.
If you're even remotely interested in designing and manufacturing shoes or learning more about the shoe industry in general, purchase this expert-taught macro-course and become a shoe mogul in no time.
Cook your favorite meal
If you haven't had the time to cook dishes you really enjoy, try to make time. Finding satisfaction and joy in your day-to-day tasks is essential. If your favorite meals are too time-consuming or expensive to be cooked regularly, commit to cooking them once a month or so. Try experimenting on cheaper, less time-consuming alternatives and new dishes so that you look forward to cooking rather than dreading it.
Take a bath
This sounds silly, but we're for real. Taking a bath can soothe you in ways that you didn't even know were possible. It's so much easier to release your inhibitions and stressors when in a bath, so definitely pencil time for a bath night. If you want to pamper yourself even more, use a body soak like the all-natural one below to moisturize and rejuvenate your skin to perfection.
Unplug for a day
This is easier said than done, but taking a day off from social media, television, etc. can be such a liberating and refreshing experience. Use this time to start or continue working on passion projects that you usually never have time for. You'd be surprised at how creative you can be after removing distractions from your life and tuning into your wants and needs.
Get a motivational mug
If you already don't have a designated morning coffee, tea, or juice mug, we highly recommend that you get one ASAP. Drinking from your own unique mug offers a different feeling than drinking from a random one, especially if your mug has an empowering message. Motivational mugs can boost your morning motivation and remind you to take full control of your day.
This 'Be Fierce' mug is basically calling your name!
Find media that speaks to you
There are infinite books, radio shows, and podcasts available to you for free. Whether you're interested in learning how to be anti-racist or learning how to be a better sibling, a Google search of your interests and the preferred medium that you'd like to engage with them will give you several options. Your journey to self-improvement, self-love, and more can start from a page in a book or a line from a podcast.
Try a new hairstyle
Getting a new hairstyle can be scary, especially if it's your first time getting a particular hairdo. Take advantage of your break from work or school to try a new look that reflects your current style. Don't be afraid to cut off more of your hair than you usually do or even dye it if that's what you want to do. Your hair is a way for you to express yourself and showcase your individuality, so do that!
Moisturize, soften, and protect your hair with this hair collection.